Quality electronic machines designed and made in Italy
DPS-Promatic srl designs and manufactures People Weighing SCALES, Luggage scales, iot devices, professional WEATHER STATIONS connected to the internet and irrigation monitors, special machines for events, like the Bocca della Verità.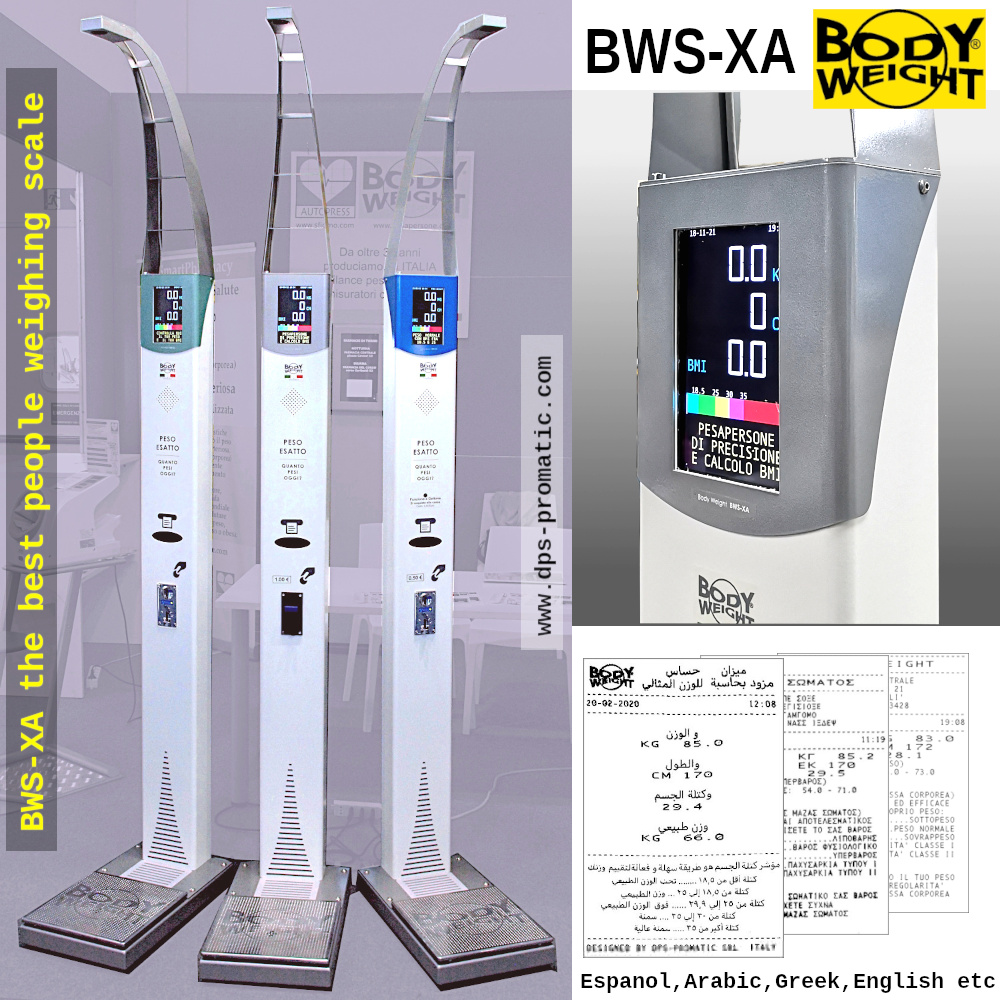 Body Weight BWS-XA: the best people weighing scale
A professional weighing-machine available in 3 different front panel colour. This coin-operated scale is the most advanced machine you can find, with colour TFT display perfectly visible from every angle, a japanese printer with cutter equipped with easy-loading technology. Paper is easy to load, and never jams. BWS-XA weighs up to 200 Kg and measures height up to 200 cm, it computes accurate Body Mass Index and displays it into a easy-to-read graphic display. Made of solid steel, epoxy powder coated, it is robust and guaranteed to last 15 years or more.
Manufactured in Italy by DPS-Promatic srl, a company in business since 1981.
Please find below some ticket example. We have many translations available, both for screen and ticket, including: turkish, castillano, français, chinese, greek, albanian, italiano, croatian русский. Ticket is avalable with or without HOROSCOPE. Horoscope is a good feature that adds revenue to the machine.
---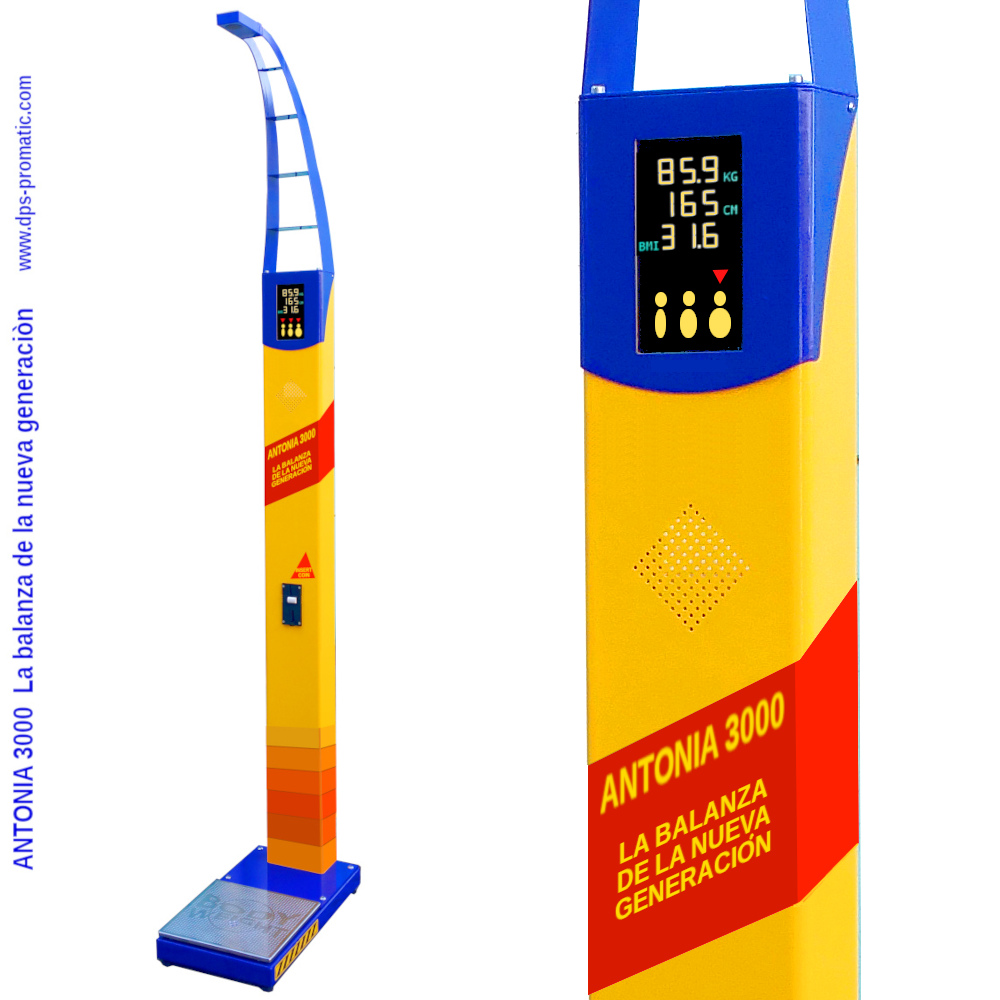 ANTONIA 3000: the funny scale
Antonia 3000 is the new version of the popular Antonia 2000. This people weighing-machine speaks and it is not at all politically correct! It tells you if you are fat or very fat, it jokes if you are over 100 Kg, saying: 'only one person please'. It is the ideal scale for attraction places. Robust, reliable and guaranteed to succeed.
Manufactured in Italy by DPS-Promatic srl, a company in business since 1981.
Please find below some sentences from the Antonia 3000 in castillano:
---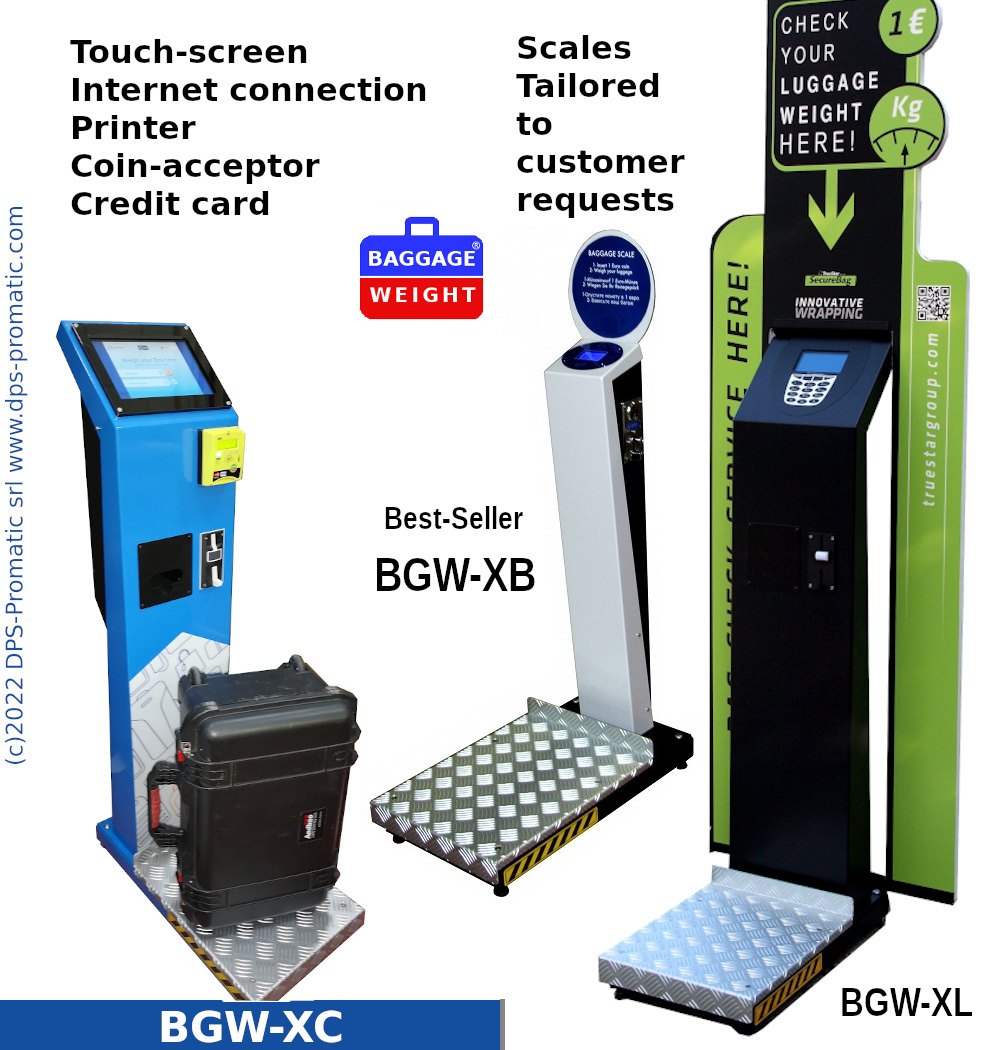 Baggage-Weight luggage scales made by DPS-Promatic
A complete range of baggage weighing-machines that differ in design, price and specifications, to meet customers needs. All of them are accurate and robust, and can work without any major technical problem for many years. They can work free of charge, or with a coin acceptor, Bill acceptor and credit card payment on request. Baggage weighing scales are a good business in Hotels and airports. Manufactured in Italy by DPS-Promatic srl, a company in business since 1981.
---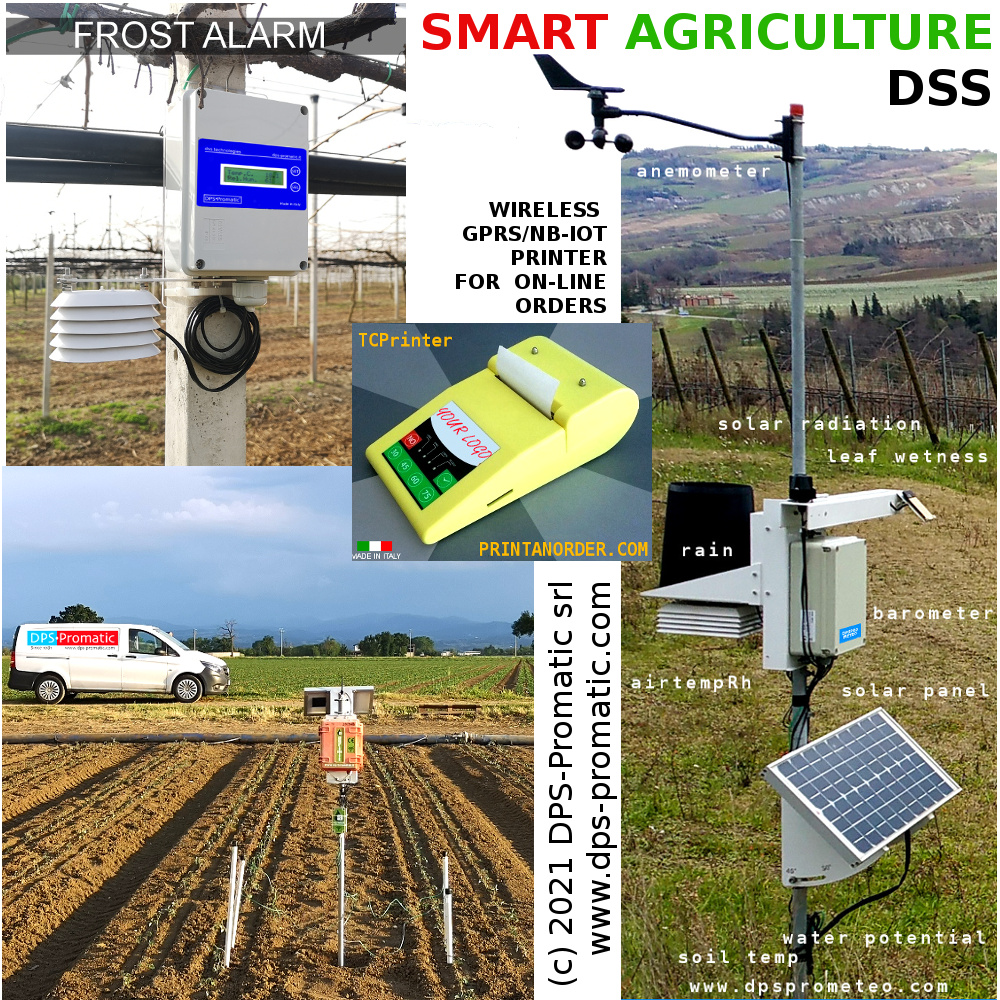 Wireless weather stations, irrigation monitors and other iot devices
We manufacture GSM/GPRS connected devices since 1999. We have designed telemetry equipment for vending machines, weather stations, irrigation monitors, fuel level monitors, restaurant printers for on-line orders and more. COntact us for any special design you may need. We develop hardware, firmware and server-side software.
---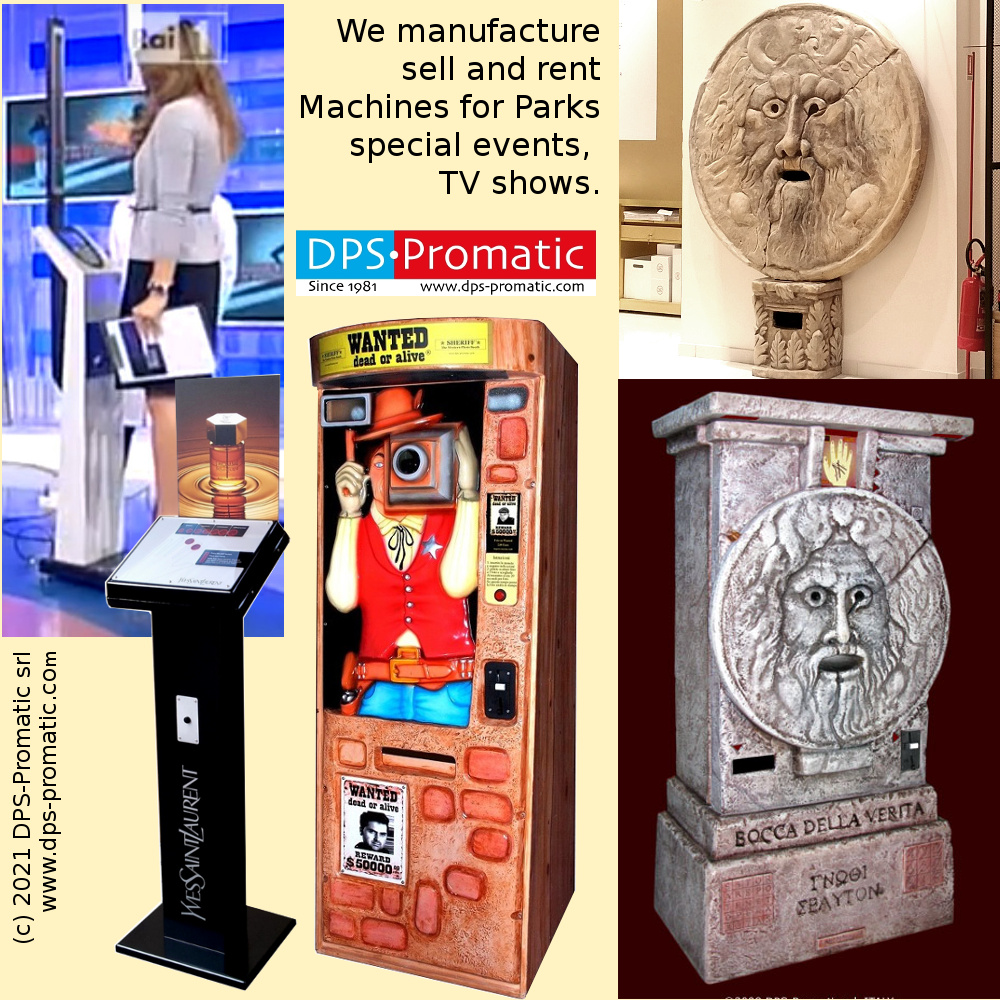 Special products for parks, television and promotional events
We have designed many machines sold worldwide in parks, amusement areas or used in television shows or for promotional events in shops and exhibitions. If you need a special machine designed according to your ideas or your promotional needs, contact us. We have the know-how.
---
---