AutoPress professional blood pressure monitors
AutoPress blood pressure monitors are reliable machines to be used for screening purposes in pharmacies, gyms, medical services. They allow for automatic easy auto measurement at the push of a button and print a ticket that is automatically partially cut, for easy detachment.
---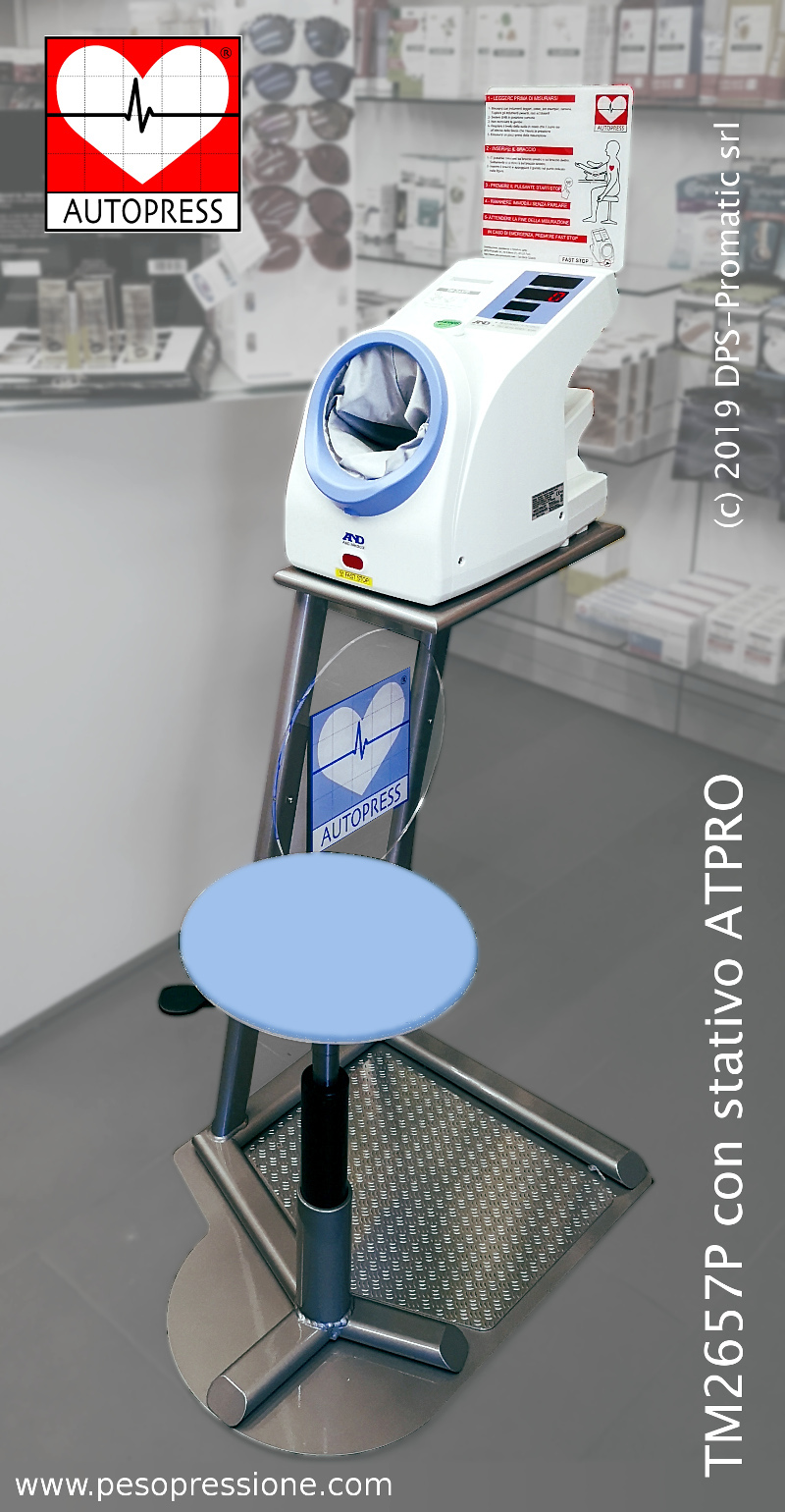 Blood pressure monitor type TM2657P
TM2657P is a professional blood pressure monitor to be used in pharmacies, gyms and any place where accurate and easy blood pressure screening is important. It is equipped of a self wrapping auto-inflating cuff and prints the result on thermal paper. We supply it with our AT-PRO stand, expecially designed to offer the best user experience, the most accurate measurement conditions and reduced space occupancy.
Technical specifications
Inflates automatically to the pressure required
It is oscillometric, no microphone.
Measures Systolic, Diastolic and Pulses.
Exhaust air valve is microprocessor-controlled to ensure a constant value
Prints a ticket with measured values
High visibility red displays
Very easy to use
Fast measurement
It is a professional device whose accuracy can be checked periodically.
Dimensions (device): 23(W) x 44(D) x 33(H)
Dimensions AtPro stand: 50(W) x 50(D) x 76(H)
More: