DPS-Promatic designs, manufactures and rents or sell special machines for TV shows, Exhibitions or special events
Some of our special projects
DPS-Promatic srl manufactures and adapts machines for special projects since 1982. In that year (the year the CD was introduced) we printed 1000 lire banknotes in the Zanussi stand, in Milan exhibition. Since then we have worked for the major brands and adapted or designed special machines suitable to attract people. For anything involving scenery and technology call us. We will make your ideas come true.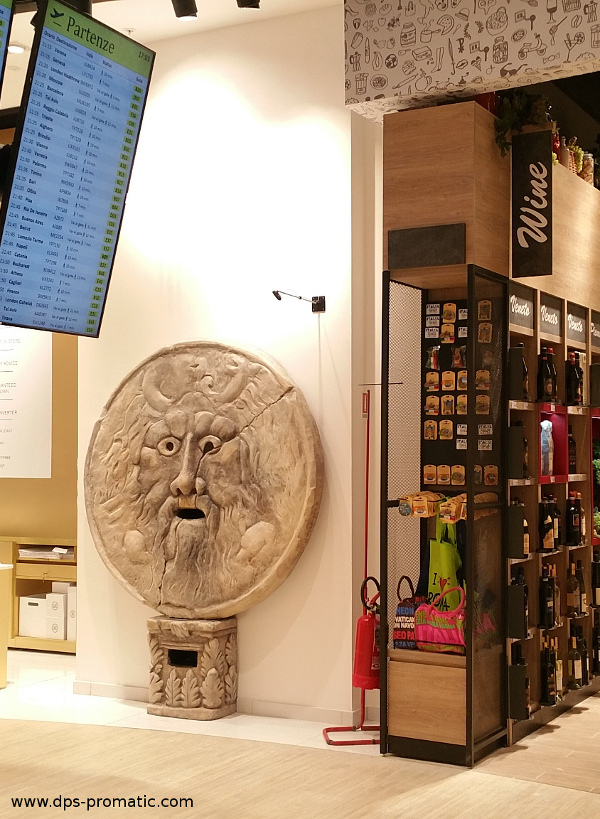 Bocca della verità in Terminal E, Rome Fiumicino Airport
Our real size replica of the Bocca della Verità is installed in the AELIA duty-free in Terminal E of Rome Fiumicino Airport
---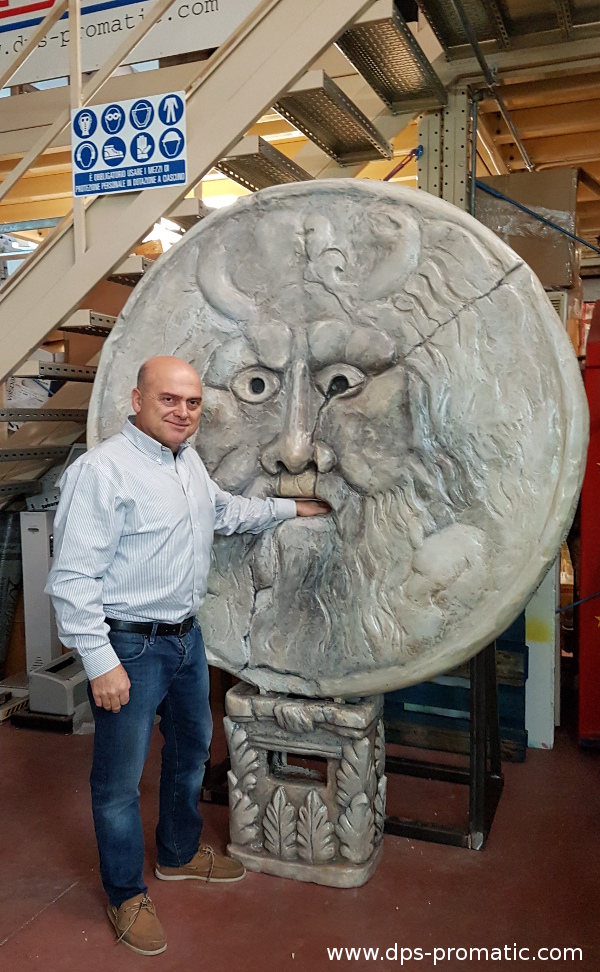 Making the bocca della verità
We made the machine in our factory and then we transported and mounted it in Rome Fiumicino Airport.
---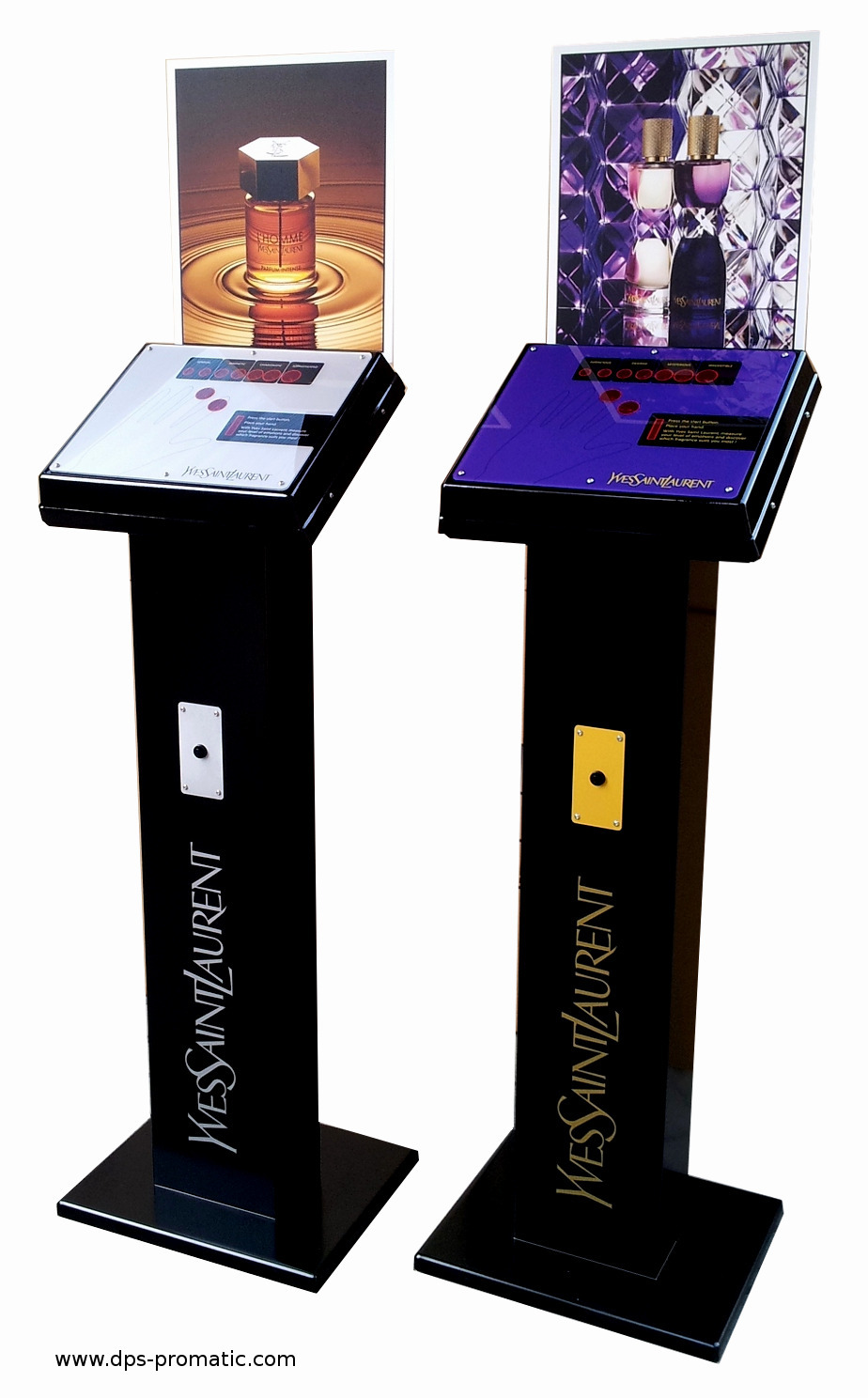 Personality Test made for the promotion of YSL parfums
We have developed a kind of hand fluid analyzer, where the customer puts the hand on a panel and receives a judgment of his/her character, that enables the sale staff to start talking to customers and try to sell the parfums that better suites them, according to what the machine says.
---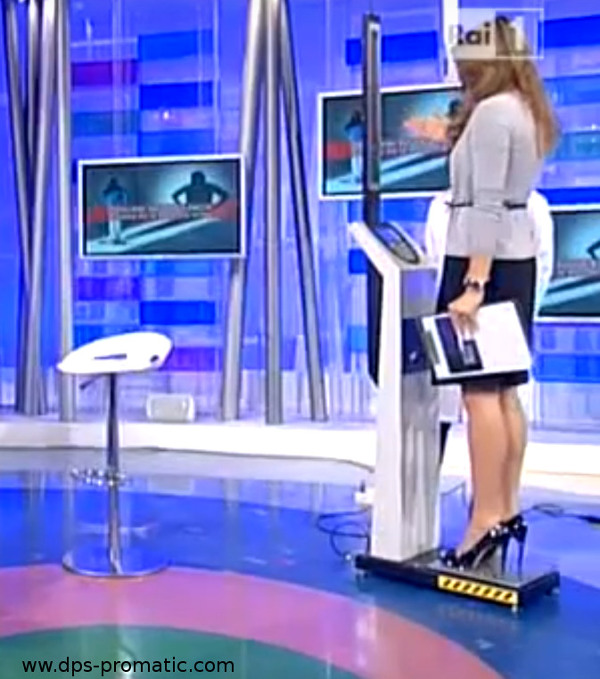 BWS weighing scale used by RAI (Italian state television) in their UNO MATTINA show
DPS-Promatic has supplied machines for various TV shows in Italy and abroad. In this picture you can see our machines in the studio, along with the presenter of the show.
---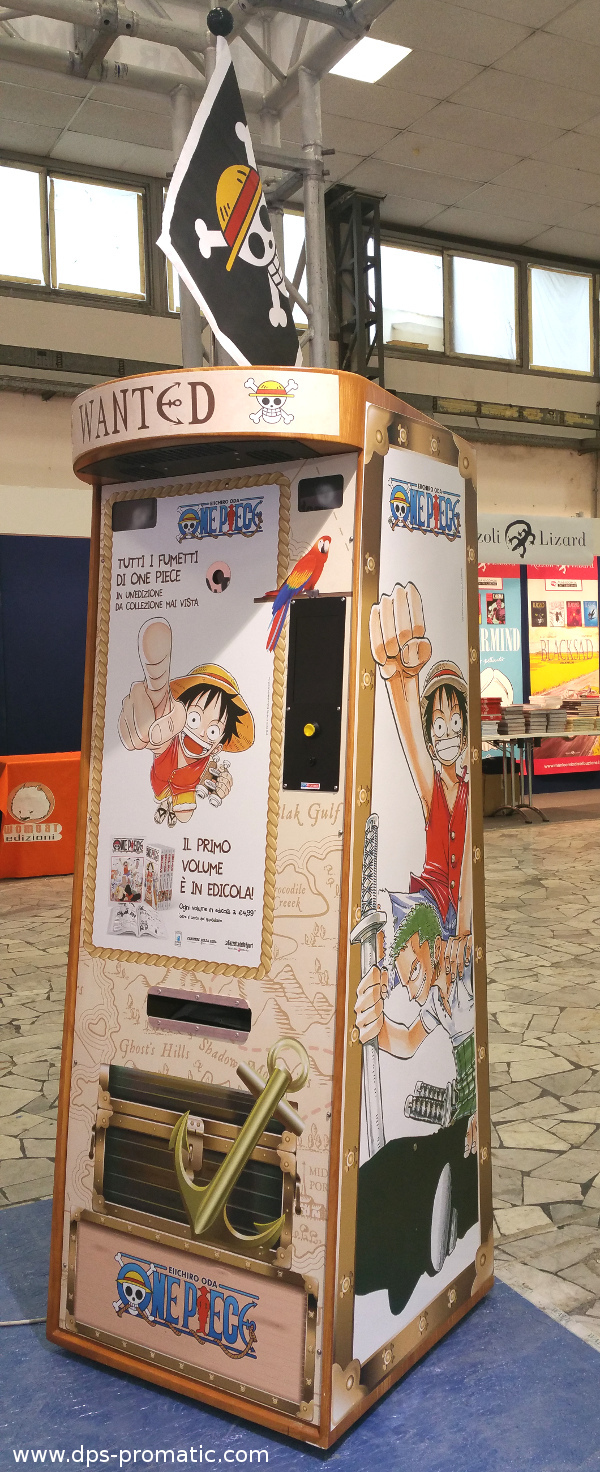 Wanted Poster
Adaptation of our Wanted machine with One Piece theme, for Comics show in Napoli
---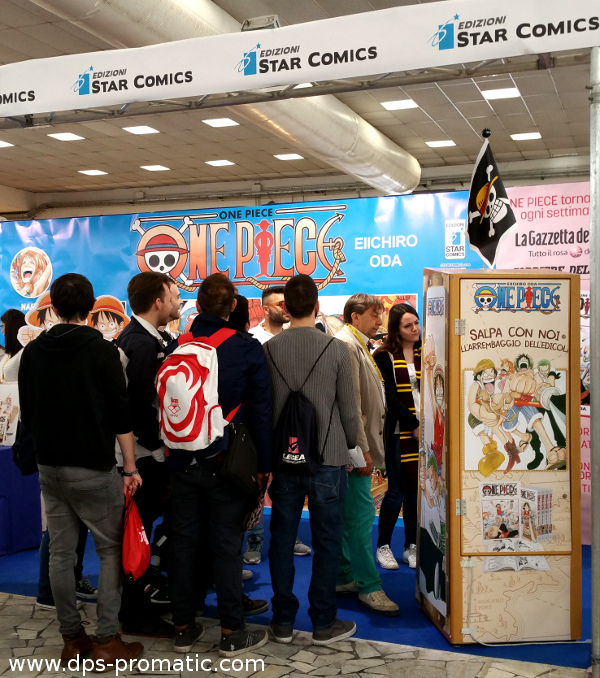 Wanted machine with One Piece theme
A portrait printing machine, like our Wanted photographer, it is ideally suited to attract customers in exhibitions
---