TCP/IP Wireless GSM GPRS order printing printer
If you want to set-up your on-line food ordering system, you have found the right place!
TCPrinter is the latest development of our TCS-Printer, a project started in 2008, that was adopted by Christian Sarcuni, founder of PIZZA-BO, a food ordering portal, started in Bologna, and popular among italian students. This specific model was installed by them in over 300 restaurants, and proved to be a part of their success. They were then bought by an investment group that pushed up the business with another 1200 machines. It was a startup success story and the main reason is due to the fact that they had a clear idea of how to run a successful business that works in the internet, where your competitor is one click away. To succeed you must be number one, and must have the best site, and use the best technology, exactly as our TCPrinter.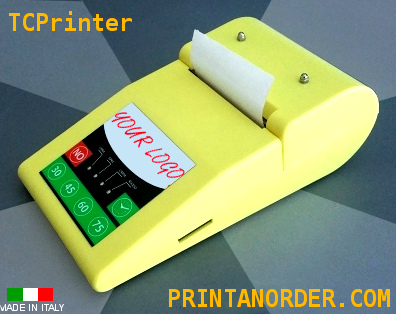 TCPrinter
Technical specifications:
Connected in TCP/IP over a gprs network, with a low cost data SIM
High quality Fujitsu printing mechanism, with automatic cutter
High quality membrane keyboard with integrated LEDs
Loud buzzer to be heard even in the noisest environment
Prints an order with clear characters
Use BOLD, DOUBLE and WIDE printing modes
It has a unique ID to be configured in a network of Order printers.
Strong and resistant in a working environment
Powered at 12V. Power supply included
---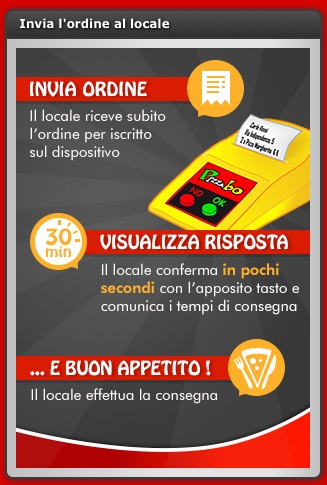 ON-Line food orders
On-line food ordering is hot these days, but it is not only a matter of building a web site. A successful company needs to be able to deliver orders quickly and be able to get an immediate feedback from the restaurant, to provide to the customer. We found that it is easy to find who can build a web site, but it is not always easy to find somebody who is able to handle the back-office part, including the communication with the printer. For this reason we have developed specific APIs that make this quite easy for anybody who has basic programming knowledge.
---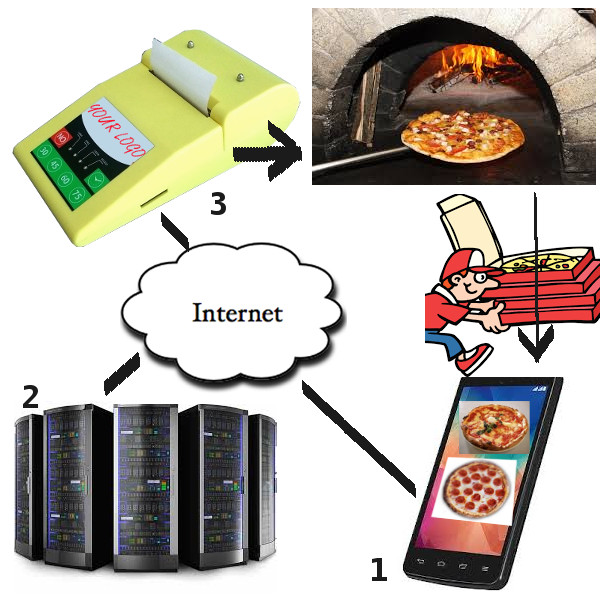 The process of a on-line food ordering system
How does this work:
1-the customer chooses the restaurant and places his order with Mobile phone or computer
2-the web site passes the order to the printer through a back-office
3-The restaurant receives the order immediately
4-The restaurant answers accepting or rejecting the order. If the order is accepted, it is possible to specify a delivery delay
5-the answer is passed to the web site that informs the customer
6- food is delivered to the customer following instructions printed by TCPrinter
We can provide this complete service for a small transaction fee, but we actually prefer to provide the complete protocol, to enable anybody to build a specific back-office without using our server, so you are independent from us.
The printer uses a 80 mm paper roll and it has a partial cutter, to make it easy for the restaurant owner to separate the printed orders even if they cumulate. This printer has been designed and is manufactured by us in Italy. We react quickly and we can assist you in developing your project. The price of this machine is reasonable and the ratio price/quality is very good. It is the basic asset for any food ordering system.
---
---