At DPS-Promatic we manufacture, in Italy, professional coin-operated people weighing scales since 1985, with thousands of machines in pharmacies, airports and shopping centres. We also manufacture baggage-weighing machines for hotels and airports. Check our products specifications and videos.
Check our latest BWS4.0, the innovative scale with NFC activation and data upload to the internet cloud, for reviem on my.pesapersone.com Contact us.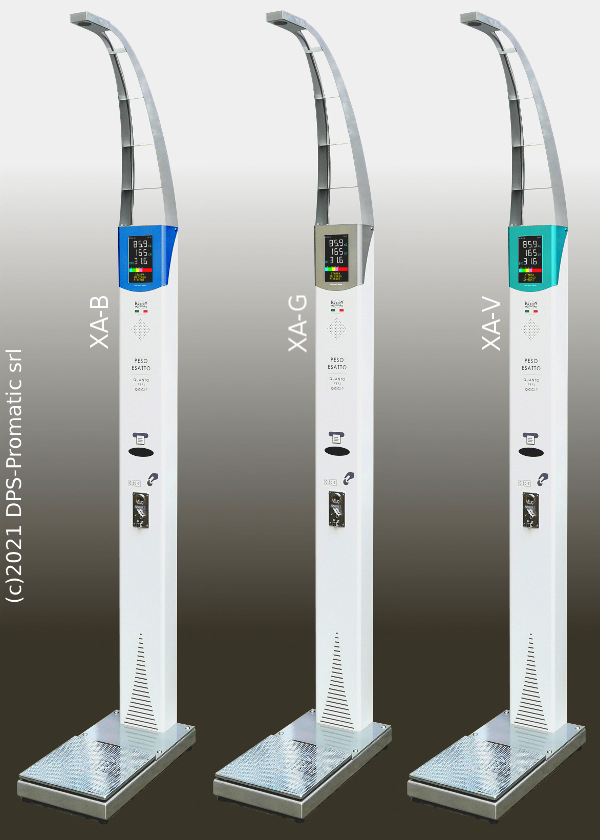 Body-Weight people weighing scales
We manufacture professional machines with different prices and features. All of them designed to be robust and to last many years in operation. Among their features, weight and height measurement, BMI / ideal weight calculation, printer with cutter to avoid any paper jam. Our Body-Weight scales are ideal for pharmacies, shopping centers and screening at medical facilities. Can work free of charge or for a coin or token. Made in Italy by DPS-Promatic srl, over 35 years in the industry.
---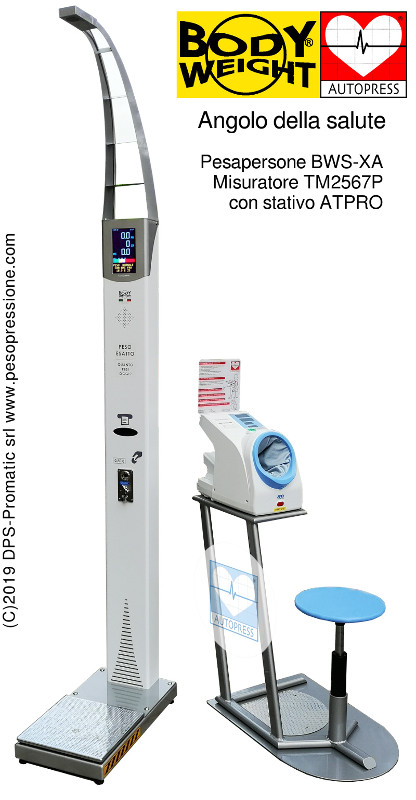 The Health Corner

Our people weighing scale BWS-XA, together with the A&D TM2567, for which we have designed a special stand, are an ideal match and become an Health corner, useful in many places.
---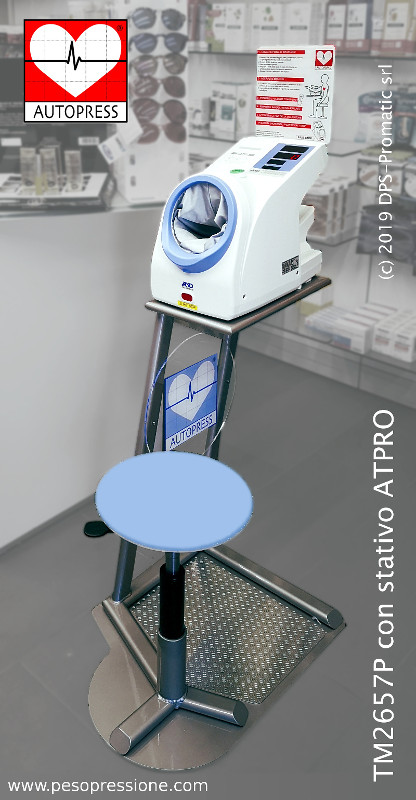 Blood pressure monitor TM2657P
At DPS-Promatic we have manufactured blood pressure monitors for over 30 years, since 1988. At the moment we distribute the automatic machine TM2657P made in Japan by A&D, for which we have developed and manufacture the AT-PRO stand, that allows an easy ergonomic measurement. Thanks to our experience we can offer the best service and calibration according to regulations.
Available also with COIN-ACCEPTOR.
Blood pressure monitors details»
---
Price and offers
Here is our price list, contact us for special offers with export discounts
Customer reviews
Some of our customers reviews
Contacts
Read about our company and how to contact us
---